Flights from Kaunas Airport (KUN) to Madrid Barajas Airport Airport (MAD)
We've found the cheapest flights to
Madrid
Returns from £81.66
One-way from £37.12
You are restricted to only 1 airline company Ryanair when departing Kaunas to Barajas Spain. The distance covered when flying from Kaunas to Barajas Spain is 2,593 Km (1,611 Miles) with the travel time being around 3 Hours 52 Minutes. KUN is the Airport code for Kaunas and MAD is for Barajas Spain.
The cost of your trip (flights) can change at weekends and at certain times of the day (if there is a choice of flights to your chosen destination. It is normally worth booking flights well in advance if possible to get the best deal to Barajas Spain perhaps midweek or late evening. Please book in advance if you want to take advantage of the best prices airlines have to offer as prices normally increase as time goes on.
The time zone at Barajas is 1.0 GMT compared to 2.0 GMT at Kaunas so bare this in mind is you need to make travel arrangements when you arrive at Barajas.
The table below displays the numbers of daily flights from Kaunas (KUN) to Barajas (MAD) and the relevant airlines that fly.

Flights Chart
| Airliner | Mo | Tu | We | Th | Fr | Sa | Su | First Flight | Last Flight | Flights |
| --- | --- | --- | --- | --- | --- | --- | --- | --- | --- | --- |
| Ryanair | 0 | 0 | 0 | 0 | 1 | 0 | 1 | 23:10 | 23:45 | VIEW FLIGHTS |
Ryanair offer the most direct flights from Kaunas to Barajas with an average of 2 flights a week. The earliest flights are operated at 23:10 and the latest flights operated at 23:45 and the most common flight numbers are FR103
For more details regarding Ryanair flight information and bookings you can visit them at www.ryanair.com/
Please see below the times of flights. These times and frequency may vary at different times of the year please visit the website for more information.

Flights Time In WeekDays
Day
Flight Times
Flights
Friday

23:10

| Airline | FlightNo |
| --- | --- |
| Ryanair | FR103 |

VIEW FLIGHTS
Sunday

23:45

| Airline | FlightNo |
| --- | --- |
| Ryanair | FR103 |

VIEW FLIGHTS
Instead of flying directly from Kaunas and arrive at Barajas, you may arrive Barajas by another airport. Please see chart below for a list of these.

Alternative Direct Routes
| Route | Stops | Distance | Flying Time |
| --- | --- | --- | --- |
| Riga to Madrid | 0 | 2,692 km (1,673 miles) | 3 Hours 59 Minutes |
Remember to have some local currency before travelling to Barajas as there may not be a bureau de change open upon your arrival.
Flight Price FAQ - Kaunas (KUN) to Madrid (MAD)
Important Note: Prices shown are taken from searches performed for flights operating during the current month. Please use the "Latest Price" buttons to get the most up to date airfares.
Compare Flight Prices from KUN to MAD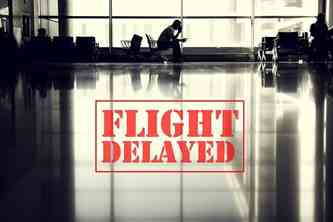 Was your flight delayed or cancelled?
You may be eligible to receive up to 600 EUR compensation per person in your party.
Claim Now!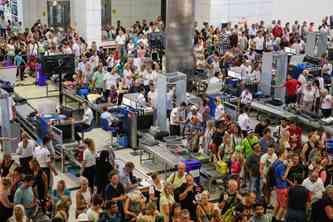 Beat the Queues
Don't stand sweating for 45 mins waiting for Security. Get a fast track and get through in 5 mins or less.
Book now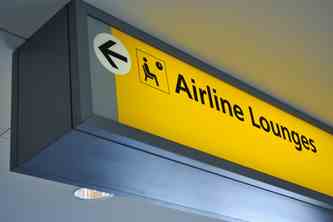 Lounge like a VIP
Avoid the crowds. Get discounted access to the VIP airport lounge. Its not as expensive as you may think.
Book now
Flight Info FAQ - Kaunas (KUN) to Madrid (MAD)
question_answer Who flies from Kaunas to Madrid?
The following airlines fly from Kaunas (KUN) to Madrid (MAD): Ryanair.
question_answer How far is the flight from Kaunas to Madrid?
The flight from Kaunas to Madrid is 2,593KM or 1,611 miles.
question_answer How long does the flight from Kaunas to Madrid to take?
The flight from Kaunas to Madrid takes 3 Hours 52 Minutes.
Useful Information about Madrid Barajas Airport