Taxi Transfers To and From Madrid Barajas Airport
Find Unbeatable Value Taxi Transfers


Madrid-Barajas Airport Taxis - Fares, Distances and Where to Find Them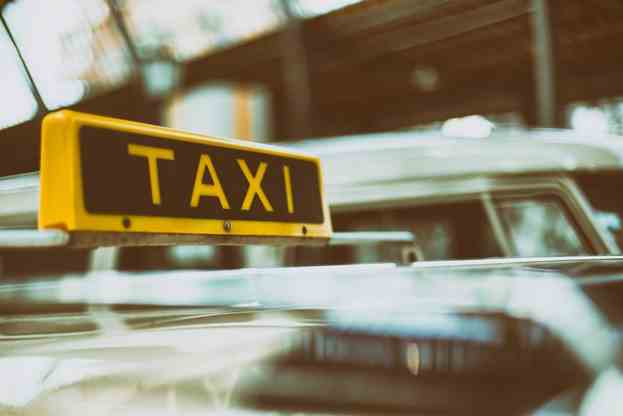 There are a total of 5 terminals at the Adolfo Suárez Madrid-Barajas Airport (MAD), the four main terminals T1-T4 and a satellite terminal T4S.
The taxis can be found outside the arrivals or departures areas at all terminals, except T4S, by the clearly signed taxi ranks.
The official taxis are white with a red stripe and they carry the Madrid City Council coat-of-arms on their doors, so they are very easily recognised. You are advised to use these taxis and to avoid people offering taxi services inside the terminal, as they are not official. To take a taxi, please, find the taxi rank outside.
Please make sure that the taxi driver starts the meter, when your trip begins, at a minimum fare and be sure to ask for a receipt in the case of a complaint.
The taxi ranks at the airport are located as listed below:
Terminal T1 – Arrivals, Floor 0
Terminal T1 – Departures, Floor 1
Terminal T2 – Arrivals, Floor 0
Terminal T2 – Departures, Floor 2
Terminal T3 – Arrivals, Floor 0
Terminal T4 – Arrivals, Floor 0
Terminal T4 – Departures, Floor 2
Tariffs
There is a flat rate tariff of 30€ to get to Calle 30 in central Madrid. No supplements can be added to this flat rate, and it is regulated.
Other tariffs are applicable depending on where you are going, the amount of luggage and passengers, time of day and which day of the week it is.
For more information please contact the airport on +34 913 211 000
Taxi fares to & from Madrid Barajas Airport (MAD)
Taxi Transfer Customer Reviews
Available Transfer Options