Train Transfers To and From Madrid Barajas Airport



Madrid-Barajas International Airport Train Transfers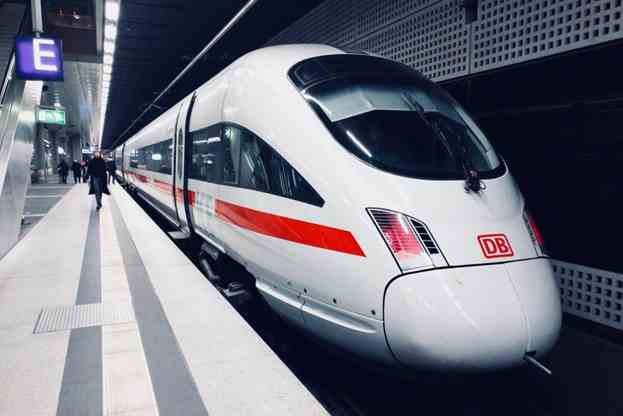 There are 2 separate train lines, Renfe Cercanías and the Madrid Metro, running between the Madrid-Barajas Airport, terminal T4, and central Madrid, connecting to the network of trains servicing the Madrid area. The Madrid Metro system stops at all four main terminals.
Trains
The train station at the Madrid Airport is located underground, on Floor -1, of terminal T4, and it has wider turnstiles than normal to allow for luggage. Ticket machines are located in the premises.
If you are scheduled to arrive or depart from one of the other terminals of the airport there are free airport shuttle buses to take you to terminal T4 and the train station.
The journey takes around 40 minutes between the airport and the Príncipe Pío station. The frequency of the trains are every 15-20 minutes scheduled from early morning to late evening/night with variations depending on which line you are planning to travel on and the day of the week.
Tariffs
A one-way single ticket is 2.60€, valid for 2 hours after it's been issued. For passengers with AVE tickets connecting with a flight, this service is free.
The return ticket is 5,20€, valid for 2 hours after issuing for the out-bound journey and the in-bound, return, journey can be made at any time the following day.
For those holding a Renfe & Tu card a pass, Bonotren, for 10 one-way journeys can be purchased and used by more than one traveler at the same time providing their journeys start and end at the same time and place
There is also a monthly pass available valid for two journeys a day for the period of a month.
Train lines
Line C1 - Príncipe Pío - Atocha - Recoletos - Chamartín - T4 Airport
Line C10 - Villalba - Príncipe Pío - Atocha - Recoletos - Chamartín - Airport T4
Madrid Metro
A quick and easy way to travel between the airport and the centre of Madrid is the Metro system which reaches all of the four main terminals, T1-T4, at Madrid Airport in 12-15 minutes from the Nuevos Ministerios station in central Madrid, with a few stops on the way.
The frequency of departures varies between 4-15 minutes depending on day of the week and the time you are travelling to or from the airport, but you never have to wait for very long.
The price for a single one-way ticket starts at 4,50€ and depends on how many zones you are travelling. Tickets are purchased through either one of the ticket machines or at the ticket counters, located at the entrances of the Metro stations.
Stops at the airport
Terminals T1, T2, T3 – Floor 1
Terminal T4 – Floor -1